Ambiance Transmitter by Enless wireless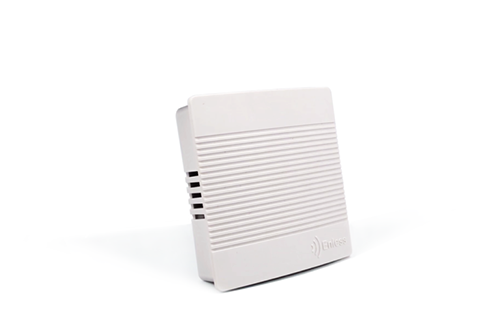 Specifically designed for indoor applications the Sigfox temperature and humidity transmitter from Enless Wireless allows you to monitor the temperature level and humidity of a room in order to improve the comfort of occupants of a building and to achieve energy savings by monitoring HVAC systems - Heating Ventilation Air conditioning in place. Its on-board temperature and humidity sensors transmit their data (° C -% rH) to the Sigfox cloud .
Our Sigfox room temperature and humidity sensor is suitable for many applications and sectors:
Housing (social housing, etc.)
Public access buildings such as public educational buildings (schools, colleges, high schools, higher education structures, training centers, etc.), cultural - sometimes with the objective of preserving goods and works - (museums , castles, sports complexes, libraries, performance halls, town halls, etc.) and sanitary facilities (health establishments, hospitals, retirement homes, EHPADs, etc.)
Tertiary sector including storage, data center and computer server room
Discreet, our Sigfox sensor can be fixed to a wall but also positioned on a surface. The transmission periodicity is flexible.
Suitable for indoor use
Compact design
Easy to deploy
Standing or wall mounting
Interchangeable battery
Up to 10 years of autonomy
Advanced features: Alarms and Remote configuration
Other IoTs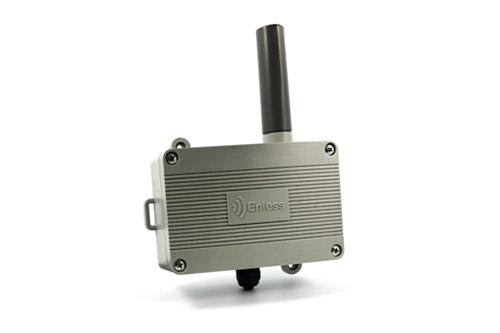 Temperature Transmitter by Enless wireless
Many sectors (building, industry, agriculture, etc.) integrate temperature monitoring activities into their processes.
See details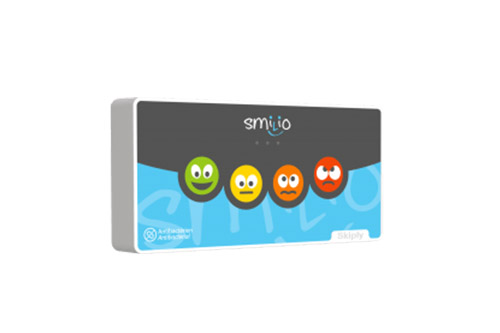 Smilio S by Skiply
Smilio S is a connected box operating on the Sigfox and LoRaWAN IoT networks.
See details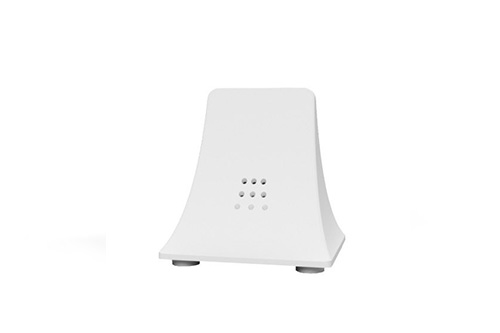 SimpleLeak by SimpleHW
SimpleLeak is a water leak, frost and overheating sensor, based on Sigfox.
See details