A WORD FROM
THE PRESIDENT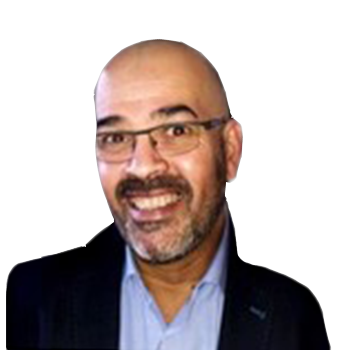 Real Estate Management, Property Management, Work Environment Department, General Services Department, Facility Management or Technical Services Department ... whatever your organization we are all facing the same issues: « Management of multidisciplinary activities »
---
Before, the management of the work environment was only a domestic function, partitioned and expensive.
But today, over 20 years of experience and expertise, I have seen a deep mutation in our business.
I can say that it is integrated as strategic and competitive functions within your organization.

Needs and requirements have changed!
We are being asked to decompartmentalize knowledge, structuring and capitalizing data, mobility and agility.

I have myself been confronted with the game of balancing between services related to buildings, occupants and the environment, requiring a switch from one to another permanently in a multi-sites context.

Quickly absorbed by my activity, urgency has inevitably taken over my daily life. I then chose and decided to evolve with the Digital Revolution.


« From Yesterday to Today ... until Tomorrow »
That's how I started researching software to solve my pain and help me for a better anticipation.

My painful experience was the starting point in my search for effective digital solutions.

My goal? Having a better anticipation and global vision of my assets in order to be actor of my future.

I then only found business software partially meeting my needs and creating other constraints such as:
Different computing environments
Password management
Double entries
Different ergonomics
License management

The Digital Revolution is running, gradually merging with our profession
Unsatisfied of my researches, I decided to invent and develop agile solutions for any type of organization.

Through a single interface, access a portal of solutions dedicated to the management of the Real Estate Department, the Technical Department, and Facility Managers.

I want to share my experience and offer you solutions until then nonexistent, transforming your daily life into a skillful and efficient environment.

The CAMILEIA® range is the digital solution that gives you beyond simple business software, a collaborative, transversal and efficient organization.

Forget the stressful and urgent situations thanks to WORKPLACE, MAINTENANCE, REAL ESTATE, ENERGY, BUILDING MANAGEMENT SYSTEM, as well as our mobile applications, integrate a prospective approach.
Krim Bechina
Author & User
Executive Chairman & Founder